Backlit Buttons for
the Automotive and
Aerospace Industries
Backlit Buttons and Fascias
Working closely with moulders and first tier suppliers, FIMARK provides painting and laser etching for the manufacture of backlit buttons and fascias for dashboards. These optical devices require very close control of paint thickness and finish, and positional accuracy of the laser-etched graphic.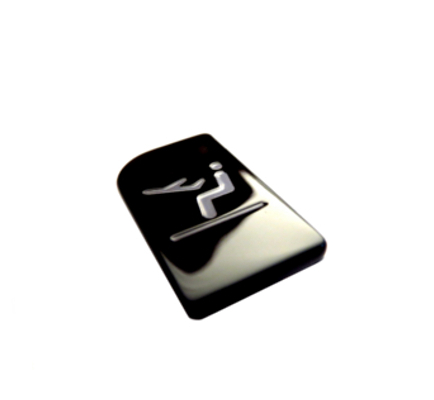 Cockpit ambience is an important area by which car manufacturers can differentiate their products, enhance their designs and spread their brand image in order to maximise customer engagement.
Much research has been done into creating a satisfying environment for a car's occupants. The effective nighttime illumination and daytime aesthetics of a car's interior are becoming more important. Switches and panels can be painted and lit in a variety of colours, and use is being made of halo lighting and concealed graphics that only appear when illuminated.
Our Clients and End Users
We take pride on delivering only the best. 
Backlit Buttons and Fascias
No matter how complex your current project is concerning interior backlit buttons and fascias, Fimark's expertise can help you achieve the expected end result. 

Competence in Lasers Since 1997