PROVIDING TECHNICAL SPRAY PAINTING, LASER ETCHING,
ENGRAVING AND 3D LASER TEXTURING
Since 1997
We help you finish
your project
Fimark provides advanced coatings and luxury and functional finishes for the automotive, aerospace and defence industries. The company's processes include technical spray painting, laser etching and 3D laser texturing.
Our painting and laser etching skills are used for the manufacture of backlit buttons and fascias for dashboards and driver controls. Laser surface texturing allows for the personalisation of interior pieces to the highest quality and the structuring of injection mould tools. 
Our work can be found on a wide range of vehicles including aircraft interiors. We also make components for the watch and jewellery industries.
Fimark provides visual and technical quality allowing manufacturers to engage with their customers at the highest level.
We look forward to hearing from you.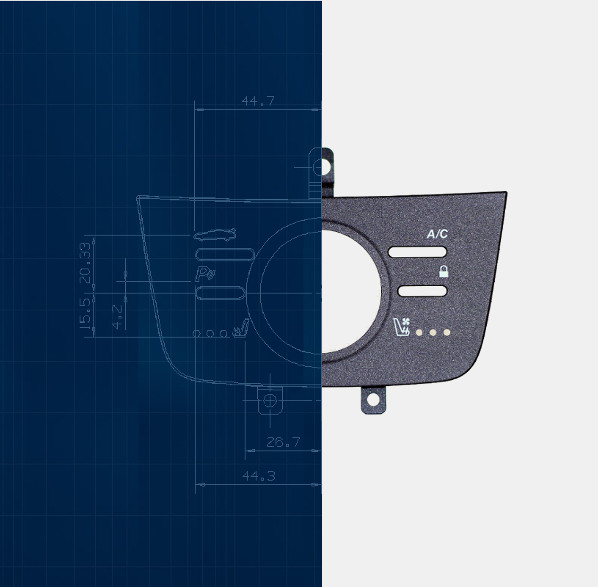 Looking for laser marking, laser engraving or technical spray-painting services?
Please contact Fimark by calling or sending an email with your needed finish and we will get back to you with a quote and a solution.
Don't forget that the more information you can provide us with regarding the service you are looking for, the easier it will be for us to find you the right solution.