Technical Spray Painting - On metals and plastics
FIMARK offers subcontract technical spray painting on metals and plastics for automotive and aerospace interior components as well as for other industries.
Semi-robotic spraying and the latest automatic spray guns are used to give consistent paint coverage. Close control of the painting environment is maintained in terms of temperature, humidity and air replacement filtration.
FIMARK has experience of a range of single pack and 2 pack paints from different manufacturers. Strict quality control and inspection are maintained from arrival of the parts all the way to the packaging stage.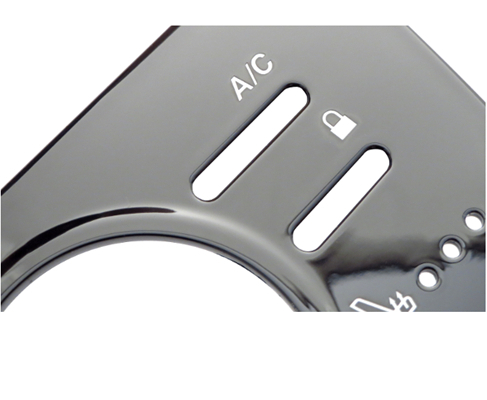 Many of the components we paint have 2, 3 or even 4 layers of paint. As a result we have a long chain of quality control processes to ensure the correct use and application of the different layers of paint and their thicknesses and these are recorded. The end result is required to satisfy the high visual and textural expectations of the automotive interiors industry and this commitment to quality permeates all that we do.
If you have any further questions regarding technical spray painting you can always contact us directly with your requirements.
No matter how complex your current project is concerning technical spray painting, Fimark's expertise can help you achieve the expected end result.